Featured
E-Commerce
Corporate
Web Application
Alternative Apparel
An e-Commerce website design for a leading apparels online store
It has been delightful to work with goodwinsys as they help us setup a fully responsive and functional e-commerce store along with shopping cart and payment integration feature
Founder
Ryddo
A responsive WordPress CMS website for a leading client in Los Angeles
The website had payment integration and CMS, and product management to help us keep our content related to e-scooters, e-bikes, gear & accessories relevant
Warwick Hunt
Founder
Little Ashkim
Enabling an online store in Turkey keep shopping experiences in check with a responsive and functional E-Commerce portal
goodwinsys has done a great job of developing a custom WordPress plugin and theme. When I was searching for developers, I found plenty of offering WordPress theme building and customization, but very few who could develop complex plugins. Only did everything look and work exactly as the specification required, but it was well structured and well written so I can be sure it will play nicely with the rest of the site.
Little Ashkim
Project Manager
Jhana
Leveraging custom website development solution to help a global firm reposition themselves in the market.
I highly recommend goodwinsys for your WordPress development needs. They showed great professionalism and sound knowledge of the platform.
Jhana education inc.
Manager
Victoria King Public Relations
A regional public relations firm gets an international website upgrade by our certified WordPress Developers
I am extremely satisfied with the services of goodwinsys so far, and look forward to a very long relationship with this promising fledgeling tech company. I wish the team at HWD all the very best in all their future endeavors!
VKPR group
Manager
Triple Threat
Enabling an apparel rent store to simplify the shopping experience for costumes with a functional E-Commerce portal.
As our business grew it became more and more difficult to manage inventory, content, orders, and payments. That's why we approached the HWD team to provide us a with a payment integrated and fully functional e-commerce portal along with a robust solution to our needs. Collaborating with them was undoubtedly the best business decision. After our portal, we saw our business grow 4x and an increase in the number of customers.
Triple Threat
Project Owner
Why Choose Us?
Where creativity meets technology to deliver
engaging, intelligent, and real results.
Stringent
testing process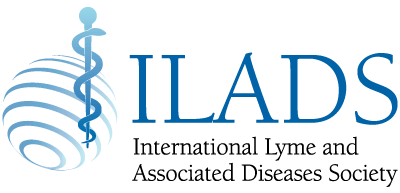 FAQ's
How many resources will be dealing with me if I hire your service?
It depends upon the pricing model you choose. Accordingly we can assign a group of developers or a dedicated resource, quality analyst, content writer, and project manager. Once you give consent to the proposal, we can discuss the same upon meeting and as per your business requirements.
What process for development do you follow?
At goodwinsys, our development process consists of assembling the right team as per your requirement, planning, design and development, deployment, testing, code review, weekly standups, handover. For more details you can contact our team.
How much will it cost for choosing your web design services?
The cost of crafting a website depends upon multiple variables and the pricing model you choose. We built the website as per clients requirement and the duration depends upon the complexities involved based on which we quote the price. But rest assured, we give the best rates in the market.
Will I get the ownership of my website after handover?
Yes, you will be the sole owner of your website. We give the CMS website management to the client along with proper training and DIY videos to help client manage the dashboard backend, and content of the website to keep it relevant and up-to-date.
Have a query?
Let's discuss the project to unlock possibilities!
Fill the below form to help us reach out to you as soon as possible.