If you are seeking quality work, your enterprise web development project must be in the right hands! goodwinsys provides end-to-end custom WordPress Web Development services in California along with various opportunities from strategy to planning to web design and development to give clients a high-performance responsive website.
We have certified developers onboard who help companies perform faster, smoother and boost traffic and conversion rate with a result-driven solution. No matter the business size, no matter the project, we are the website problem-solvers in the digital age!
Our area of expertise lies in
UI/UX providing truly engaging user experience
Custom integration to scale your website and integrate with various platforms and services
Code review, profiling, and security for better performance and optimization and configuration improvements
Get in touch with us to leverage on our fully optimized Custom WordPress Development solutions to meet your business goals.
Domain-based solutions for enterprise-level, small & medium businesses
Off-shore/ On-shore development centre and IT infrastructure
Developed to scale and user-friendly websites
SEO optimized and multisite management
Optimization of themes, plugins and server performance
Ongoing code review, code profiling, and support for your development team
New Generation

Developers.

New Generation

Websites.

For New Generation

Enterprises.
A CMS website to support client's rental business efficiently
Being into the rental business, security, scalability, performance, and ability to integrate seamlessly were very important for us, and goodwinsys was able to help us effectively
Matt LaBruzza
Founder
A responsive WordPress CMS website for a leading client in Los Angeles
The website had payment integration and CMS, and product management to help us keep our content related to e-scooters, e-bikes, gear & accessories relevant
Warwick Hunt
Founder
Why Choose Us?
Where creativity meets technology to deliver
engaging, intelligent, and real results.
Stringent
testing process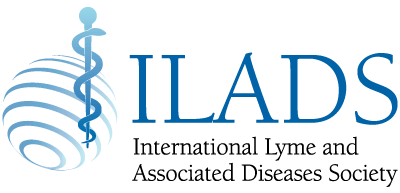 FAQ's
Which is the best platform for web application development?
According to your business requirement, the market you deal with, and your target audience, the choice for the best-suited application platform may vary. Whether a small company or large organization, today most of the companies are preferring WordPress Web application development service for a smarter and cutting-edge technology solution.
Will your company provide dedicated developers for my project?
The WordPress development process involves a lot of content or information moving in the project for which a dedicated resource is required. We do provide dedicated developers for your project who will be always ready to make changes until your requirements are matched.
Do I fully own the code of my project after development?
Yes! You have the 100% ownership of your code. We sign NDA's to ensure full security of your IP.
Can we get a free consultation call from a domain expert for a more customized solution?
Yes, we can provide up to 3 hours of free consultation call with our domain expert who can sit with you to brainstorm your ideas, refine the requirement, discuss the approach, and come up with a more customized solution. You can contact our domain expert here.
Have a query?
Let's discuss the project to unlock possibilities!
Fill the below form to help us reach out to you as soon as possible.